Extraits de la bataille de F4R made in Stainwagon
FC: "Guys this is serious shit, I'll start kicking people in useless ships in 10 seconds"
Quand ça commence à parler russe dans la fleet "english" de stainwagon
FC: "Lock but don't shoot"
FC: "Who broadcasted that shit!"
Socket closed
FC: " stop flooding comms you damn retards"
"Salut les gars, se passe quoi? Ya un fight? C'est où?"
"A f4r"
"Ok j'arrive"
Le fight sur la gate de 1P
FC: "Take the warp on the citadel at 0"
La fleet au même moment
Quand 1500 mec te yellowbox
FC: "Are we tanking?"
"No"
"Ok align and overheat prop"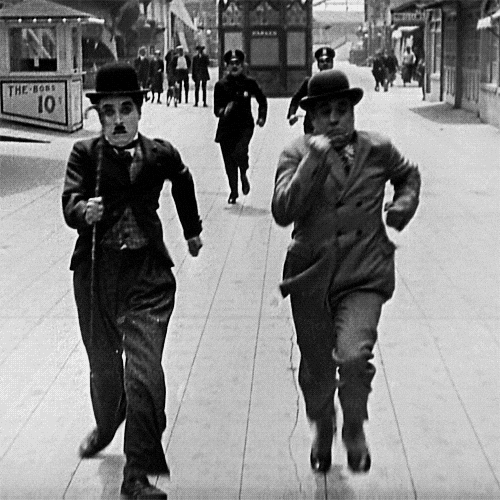 Quand 1500 mec te courent après
Quand t'es sorti de 9 bulles de HIC et que le 10ème te warp sur la gueule
FC: "Guys we're almost out of the bubble! Oh shit..."
Quand t'as finalement réussi à warp out
FC: "Ok guys well done. go to staging and reship, we're going back"
(vous noterez les félicitations spéciales au mec sensé servir de warp-out point et qui se trouvait à 90° de l'align de la fleet...)
FC: "I WANT EVERY FUCKING BASTARD OF THE COALITION RATTING RIGHT NOW IN THE CTA FLEET"
Quand t'as reship et que t'es prêt à y retourner
"Do we need more logi?"
FC: "No, it's 5am in russia, not enough people, we are going with only 2 FAXes"
Quand tu sens le plan foireux arrivé
Quand t'es sur le titan prêt à bridger
FC: " WAKE UP, be ready guys!"
FC: "take the bridge! GOGOGOGO"
Et t'arrives dans la tidi 10%
FC: "take warp at 0 on the citadel"
FC: "Are we tanking?"
"No"
"Where the fuck are those FAXes?"
"Bubbled on the station"
Quand le FC annonce que des supers goons se font pécho aux gates
Quand les 2 fortizars sont dead
"hmmmm quoi? on a gagné?"
Le lendemain quand tous les absents se pointent aux infos
"Alors il s'est passé quoi?"
"bah on a gagné"
"ah ouaaiiiisss trop coooool"
Le mec qui a fait les 9 heures de fight au même moment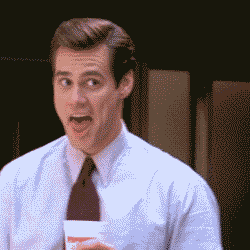 Ce dont tu te rappelles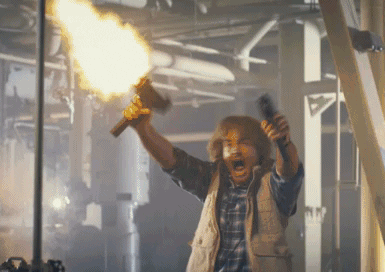 Ce qu'il s'est réellement passé
Gif bonus édition spéciale collector, scènes coupées au montage.
Okaar qui loot une wreck pépère pendant le fight